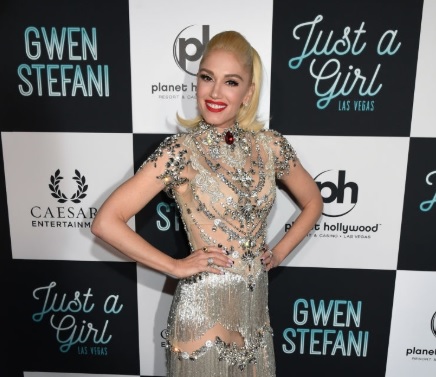 Gwen Stefani is more than 'Just A Girl'—she's a sin city success!
The three-time Grammy Award winner has already reportedly pulled in $5.5 million with her Las Vegas residency!!!
That's HUGE for a 12-show run!
"I just gotta take a second to actually believe this is happening," she told her fans ahead of opening night. "Imagine, I'm just a girl from Orange County in Anaheim, California, and never in my wildest dreams could I imagine that I'd be doing my own Vegas residency."
Her "Just A Girl" show resides at the Zappos theater inside Planet Hollywood on the Vegas strip and features songs from her No Doubt days as well as her solo hits.
Production is set to resume in December and continues with four shows leading up to New Year's Eve, and then will then resume again in February for another nine shows.
No doubt, Gwen will not leave us disappointed by her outfit choices, she even places tribute to her country beau, Blake Shelton wearing a cowboy outfit.