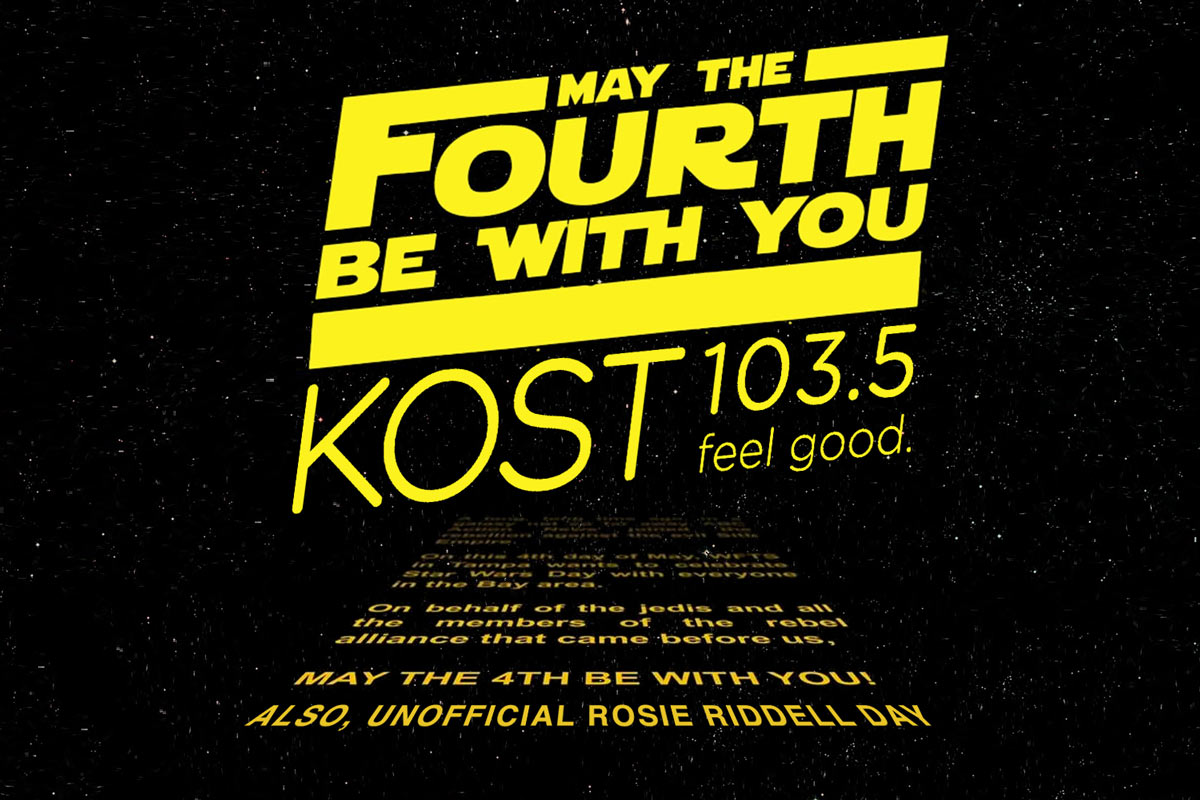 Tune into the Ellen K Morning Show, wherever you are in the galaxy! We'll have the force to get you through the day. Feel Good with us! In other news, there are so many Star Wars fans they've made today a special holiday. So now, we all get to reap the benefits of these deals going on today only:
Denny's: Denny's is offering collector cups for $3.99. The cups are availble in four themes: Chewbacca, Han Solo, Lando Calrissian and Qi'ra. Cups can be purchased here.
LEGO: LEGO is offering a free Star Wars Mini BB-8 set with the purchase of $75 in LEGO Star Wars merchandise. The deal is available Friday through Sunday on the LEGO website.
Kohl's: Younger Star Wars fans will enjoy this backpack and lunch bag set, which is half off of its regular $29.99 price. Other items, including Star Wars products, will be 20 percent off with a special offer code thorough Sunday on its website.
Barnes and Noble: A large selection of Star Wars toys and games start at $3.99.
Kay Jewelers: Kay's is offering a large selection of Star Wars jewelry, some of which is up to half off on its website.