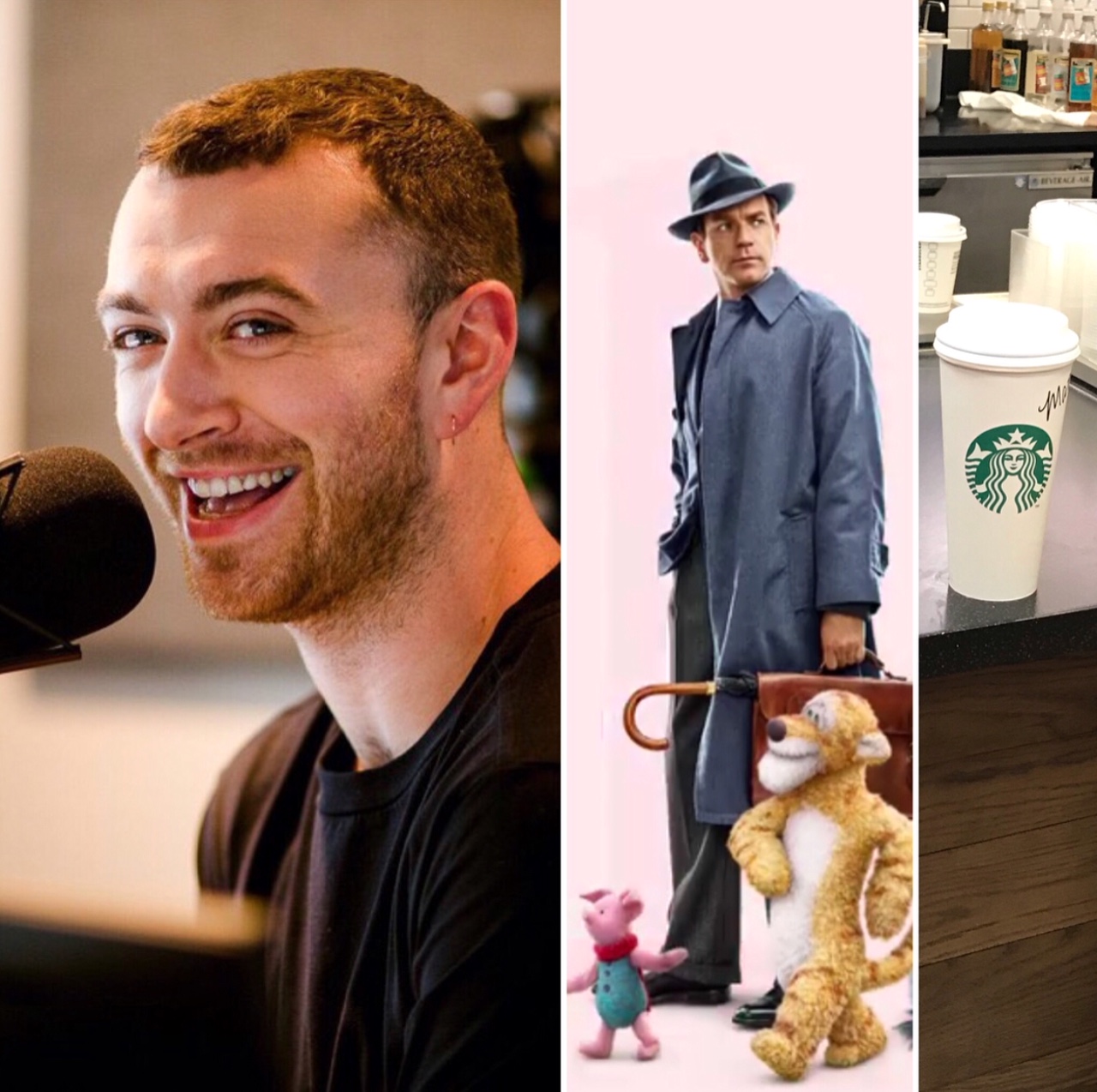 So… What in the world would Sam Smith, Ewan McGregor and Starbucks all have in common? I've been in the same room with each of them. Hear all the details coming up on the #EllenKWeekendShow!
Top topic: First date disasters… Did you ever experience a date that turned into a disaster? We want to hear about it, call us 1-866-4ELLENK
Celebrity guest: Our sweet friend… Sam Smith plays a fun game "Smith or Myth" It's just our way of asking super personal questions 😉
Happiness Hack: I'll share a way to save your stale chips!
Box office movie highlight: Christopher Robin with Ewan McGregor (Listen for my encounter with Ewan "MAC" Gregor at Starbucks)
Feel Good: A really special story from one of our listeners who's been reunited with her biological daughter after giving her up for adoption.