New 4-Hour Weekend Show To Debut In 9 Major Markets; Expand To 30 More On Aug. 25th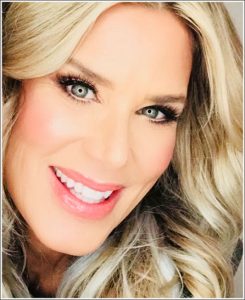 THE MOUTH, JULY 26TH, 2018 — iHeart announced the debut of the nationally syndicated "The Ellen K Weekend Show." Led by Los Angeles's KOST 103.5 morning show host Ellen K, the new four hour Adult Contemporary (AC) weekend program will originate from Los Angeles and debut on Saturday, July 28 nationwide.
The show will debut on KOST 103.5 in Los Angeles, 106.7 Lite FM in New York City, 93.9 LITE FM in Chicago, SUNNY 99.1 in Houston, 97.1 WASH-FM in Washington, D.C., 100.3 WNIC in Detroit, 99.9 KEZ in Phoenix, K103 Portland in Portland and Sunny 106.5 in Las Vegas; and will expand to 30 additional markets on August 25.
"Ellen K is one of the most popular hosts in radio and one of the most well-known women in media today," said Tom Poleman (R), Chief Programming Officer for iHeartMedia. "Her success as the leading female host for a morning drive program in Los Angeles is a direct result of her empowering and upbeat view as a modern mom navigating everyday life" She landed her own show after co-hosting with both Ryan Seacrest and Rick Dees on KIIS FM Los Angeles, and on the nationally syndicated "On Air With Ryan Seacrest." Ellen regularly appears on the CBS daytime show "The Talk," and has been the voice of The Grammys, The Academy Awards and was most recently selected as the voice of the hit ABC prime time show "The Proposal." Ellen was honored with a star on The Hollywood Walk of Fame for her work in radio, and was awarded the inaugural Airblazer award by the MIW – Mentoring and Inspiring Women in radio.
Ellen K we be among this year's featured guests at MSBC 30 In Chicago