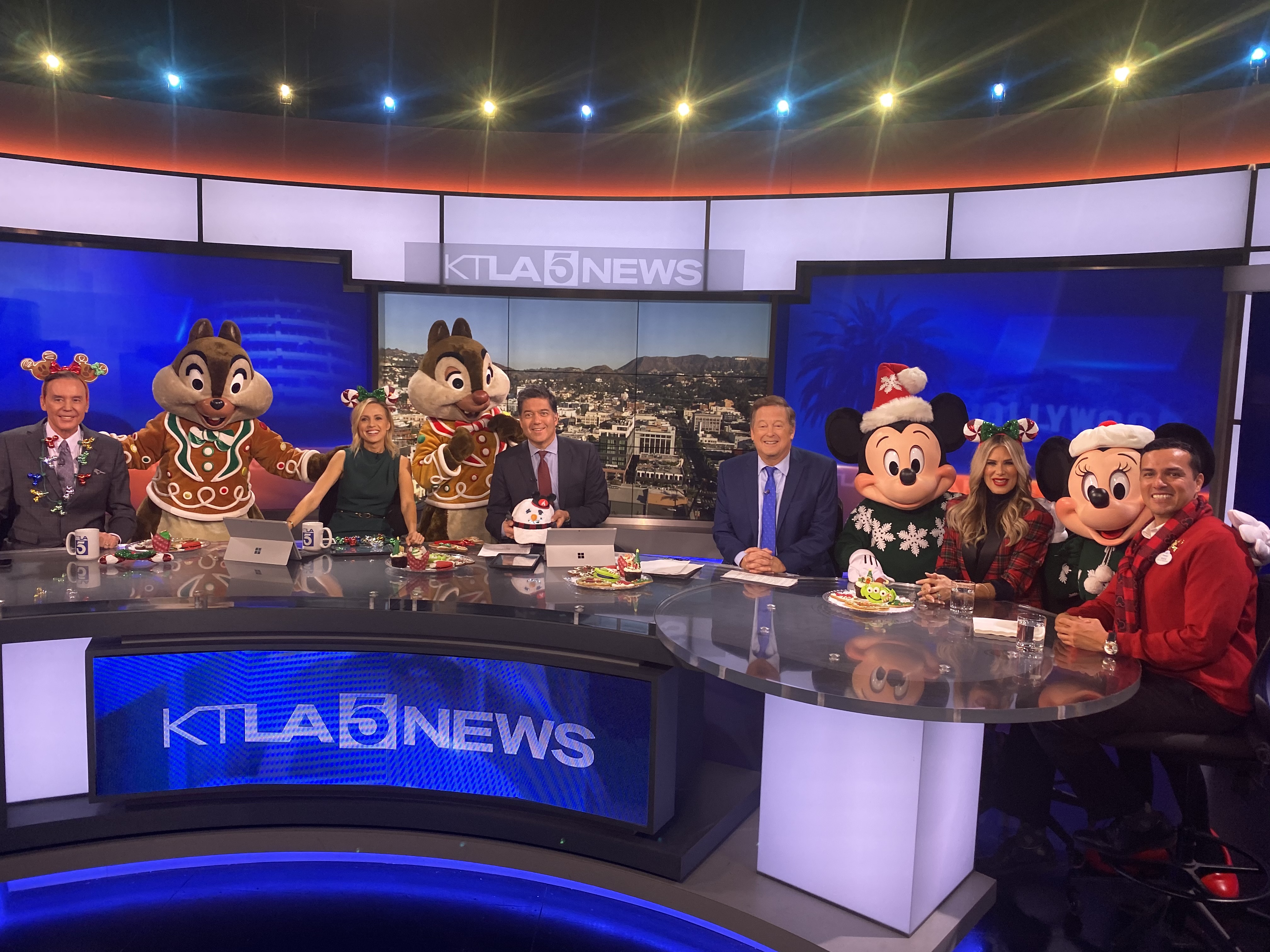 Ellen K had a blast this morning with her friends at KTLA 5 Morning News sharing all of the holiday events coming up!
In case you haven't heard, Christmas music on KOST 103.5 is returning this Friday afternoon with Mark Wallengren at 5:00pm PT. Following the big music switch, Gwen Stefani is joining us this Friday night to kick off the holidays at the iHeart Radio Theater in Los Angeles! Giveaways for that private show are happening now throughout the day. You can only win your way in for the biggest holiday flip party we've ever thrown!
Last but definitely not least, the annual KOST 103.5 Private Holiday Party at Disney California Adventure Park is happening on Thursday, December 5, 2019 from 9:00pm-1:00am PT. **Major disclaimer: This year our guests will get earlier access to the park starting at 5:00pm! The tickets for the Disney party started this morning at 6:20am on the Ellen K Morning Show and will continue everyday until 9:20pm PT. You have 15 chances a day to win your way in! Also, our street team will be doing giveaways at select Smart & Final locations. See below for more info!
Welcome to the KOST Wonderful time of the year!